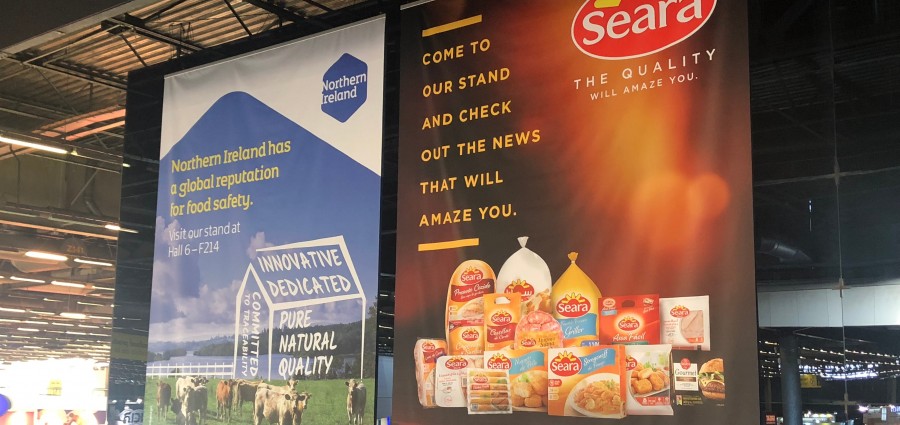 The French capital, Paris is often referred to as the 'City of Love'. However, the major European city is also recognised as a global centre for art, culture, fashion and gastronomy – the art of choosing, cooking and eating good food! It was the latter that recently took us to Paris where members of our team attended SIAL Paris – the world's largest food innovation exhibition. This five day celebration of global food innovation has assisted exhibitors and visitors to explore world trends and innovations in the agri-food industry for the past 20 years.
SIAL Paris took place from the 21st to 25th October 2018 at the Parc des Expositions de Paris-Nord Villepinte, and was a hugely successful event with a record 310,000 professionals in attendance. Over 7,200 exhibitors were present from 119 countries, and visitors arrived from almost 200 countries. The conference also attracted 135 official delegations and 26 government representatives.
An important part of the five day event was The SIAL Innovation Awards ceremony which took place during the show. This year 2,355 products were registered, 801 food innovations were selected by a jury of professionals and 15 awards were given to the most innovative products in 13 product categories with an additional 2 awards for buyer markets (distributors and restaurant owners).
In the meat category, rabbit cuts by Loeul et Piriot took gold, selected for the quality of the product and the ethical and responsible character of the brand. The cuts are sourced from responsible farms where the rabbits are raised in large pens without genetically modified organisms (GMOs). The Santander Fine Food brand, El Capricho won the seafood category with their new offer of Sturgeon Fillets with extra-virgin olive oil which are rich in Omega 3 and sold in BPA-free packaging.
Major consumer food trends were discussed at three daily conferences conducted by Kantar TNS, XTC world Innovation and Gira Conseil. The 2018 event also saw the introduction of an 'Alternative Food' show to reflect the growing trend of concocting healthier food, more respectful of nature and of animal well-being. Experts from NutriMarketing were on hand to organise morning tours to help visitors to discover alternative ingredients.
In the SIAL TV studio, speakers, exhibitors and visitors had the opportunity to join in round table discussions, debates and conferences that exchanged views and shared information on the major global food challenges.
For the 2018 edition of 'La Cuisine', SIAL Paris hosted many culinary demonstrations and live cooking classes with renowned chefs such as Nicholas Sale from Ritz Paris and Sébastien Sanjou of Le Relais des Moines.
Osmond Gurgan, MD of Universal Meat said:
"SIAL 2018 offered UMC the opportunity to meet with existing and potential suppliers under the one roof. We found it to be a worthwhile and beneficial show for sourcing additional high quality products at affordable prices for our customers"
Over the five days of the show, SIAL Paris promoted more than 400,000 products over an area equivalent to more than 100 supermarkets laid out end-to-end.Over half of the exhibitors were so impressed that they've already booked their place for 2020! We're looking forward to it also.
*More photos can be viewed on Facebook