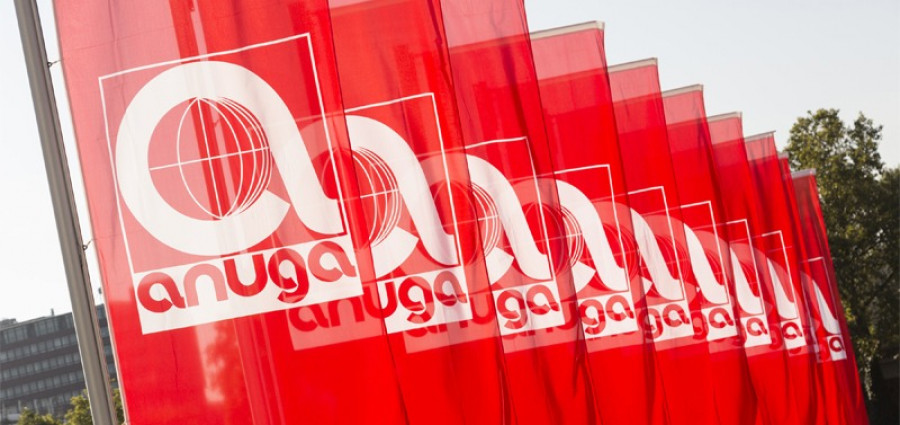 Universal means universal at UMC as we travel the world sourcing the best products for our customers and put them to the taste test!
Next month, members of our team will be travelling to Cologne in Germany to attend the world's largest and most significant trade fair for businesses operating in the food and beverages markets – the Anuga Trade Show.
Anuga 2017 opens its doors on 7th October 2017 and continues until the 11th. It is essentially 10 trade shows all rolled up in one, representing the vast diversity of the global food and beverage industry. Anuga covers the entire fair grounds in Cologne and is one of the largest exhibition complexes in the world. It spans 284,000 m² of exhibition space across 11 halls, and in some cases multi-storey halls. It has four entrances, a continuous trade fair boulevard and a central piazza to ensure fast connections and a high quality experience. The event is only open to trade visitors.
With this in mind, it's no surprise that Anuga is labelled as the No. 1 trading place in the world. It showcases large, small, national and international companies and presents the best opportunities to learn about trends for the future of food and drink. It also enables exhibitors and visitors to make new contacts and to literally 'taste the future' of the industry!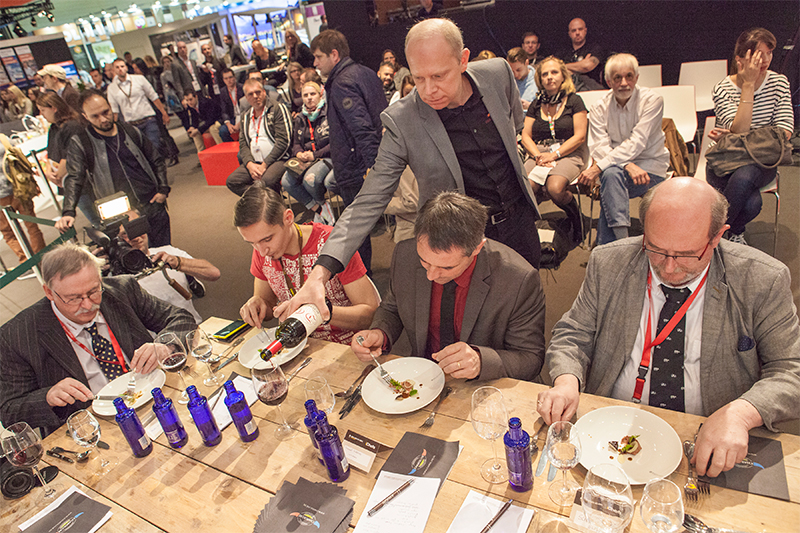 The 10 halls that make up Anuga cover a variety of food and drink categories including:
Fine Food – the trade show for fine food covers delicatessen, gourmet and basic food. This is the largest trade fair of the 10, which attracts fine food producers, importers and their customers from the food business and food service sectors.
Frozen Food – the frozen food segment is one of the most important trendsetters within the trade and on the out-of-home market.
Meat – this is the trade show for meat, sausages, game and poultry and is the world's largest business platform for the meat market.
Chilled and Fresh Food – the trade show for fresh convenience foods, fresh delicatessen, fish, fruit and vegetables has a regular spot at Anuga. It targets customers who have little time, yet high demands in terms of quality and freshness.
Dairy – this trade show covers milk and dairy products such as milk, cheese and yoghurt. It offers the most comprehensive overview of the international dairy market worldwide.
Bread and Bakery – this covers bread and bakery products as well as jam, honey and chocolate-nut spreads, peanut butter and other sandwich spreads. These are important for the trade as well as for breakfast buffets in hotels.
Drinks – this trade shows includes alcohol and alcohol-free beverages for the retail and food service trades. An ''Anuga Wine Special' event also presents wines in combination with tasting sessions and specialised lectures.
Organic – the organic foods exhibition has a wide range of products from Germany and abroad with a clear focus on export. The 'Anuga Organic Market' special event showcases products which carry an approved organic certification that is a standard on the market.
Hot Beverages – Anuga is presenting coffee, tea and cocoa at their own trade show for the first time this year, highlighting the growing importance of hot beverages. Previously hot drinks were combined with bread and bakery products as one exhibition.
Culinary Concepts – The former 'cuisine' exhibition has also been rebranded and covers cooking skills, technology and equipment, and gastronomy concepts. Exhibitors and visitors will be looking forward to the regular 'Chef of the Year' and 'Patissier of the Year' competitions which identify the stars of the cooking scene.
Anuga attracts numerous food and drink industry exhibitors including manufacturers, importers and wholesalers of food and drinks, catering technology wholesalers, suppliers of services for the catering sector and the food retail trade, trade agencies, and suppliers of specialties and fresh convenience products.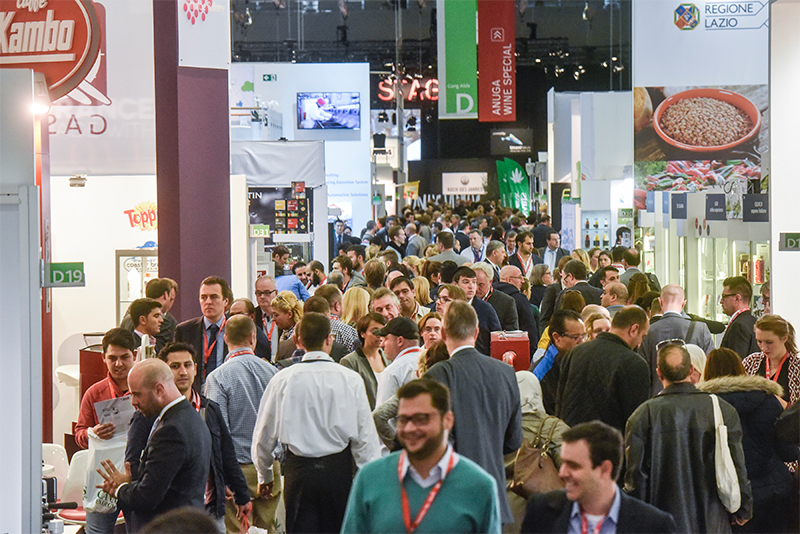 To give you an idea of the size of Anuga, previous figures show that it attracted 7,189 exhibitors from 108 countries in 2015, and welcomed 158,603 trade visitors from 192 countries. This year, around 7,200 exhibitors from 100 countries as well as 160,000 trade visitors from all over the world are expected to attend the 34th Anuga. The show is a bi-annual event so if you miss out on attending this year you won't get another chance to go until 2019.
India has been named as the partner country for this year's event. Indian suppliers will be presenting the wide variety of food and beverages they have to offer, and will demonstrate their competence in international trade and food service sectors. In 2005 only 45 Indian exhibitors participated in Anuga, but by 2015 this number had grown to 135 exhibitors.
The team at UMC are looking forward to meeting up with current customers and suppliers, and identifying potential new products and partnerships. Stay tuned for some updates as we tour the food halls in Cologne and we'll tell you more about our Anuga adventure after our return.

For more information in the meantime, visit www.anuga.com
.