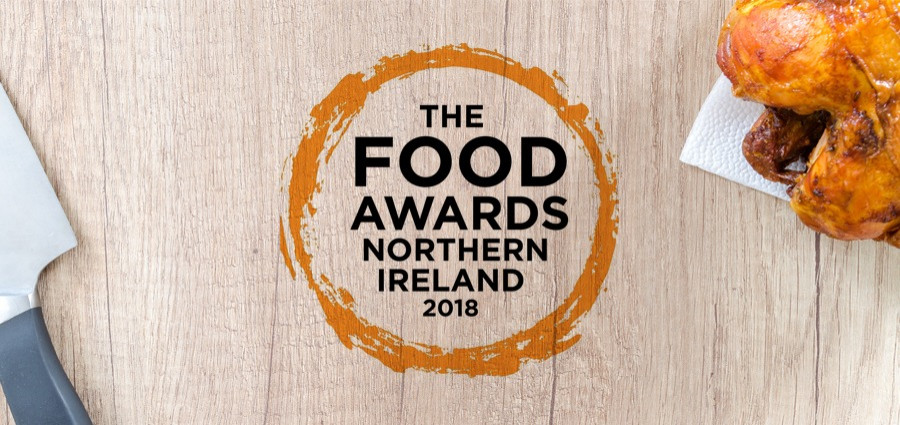 Finalists for The 3rd annual Food Awards Northern Ireland 2018 were announced after nominations poured in from across the country. Universal Meat Company was shortlisted in the Meat Supplier of the Year category and were delighted to be announced as the category winners!
Osmond Gurgan, Managing Director of Universal Meat Company said:
"We are dedicated to offering affordable top-quality products competitively in the market, always choosing to support local through the years where possible. We're delighted to be recognised as the winner in the Meat Supplier of the Year category"
The lavish, black-tie awards ceremony was held on the 4th of June at The Crowne Plaza Hotel Belfast and included a three-course meal and entertainment. It is one of the biggest nights in the food calendar for Northern Ireland businesses.
The awards recognise and reward the best of the food industry, from those who produce the ingredients, operate in the supply chain, to those who serve it including restaurants, takeaways, hotels, cafés and bistros amongst others.
The Food Awards Northern Ireland team launched The Northern Ireland Restaurant Week 2018 from the 4th until the 10th June 2018. The Northern Ireland Restaurant Week is a social media campaign, designed to help raise awareness for businesses by running different activities each day of the week. It provides an excellent opportunity for restaurants to attract new customers and encourages people to visit their favourite restaurant, try their menu and get special offers.

Further information on the Food Awards Northern Ireland and The Northern Ireland Restaurant Week is available at: www.facebook.com/TheFoodAwardsNorthernIreland and www.facebook.com/Northern-Ireland-Restaurant-Week-329109880830540.
For more information regarding the event, contact Creative Oceanic on 08448793256 or email events6@creativeoceanic.com.
Also, stay tuned to our news updates and we will let you know the outcome on the night!