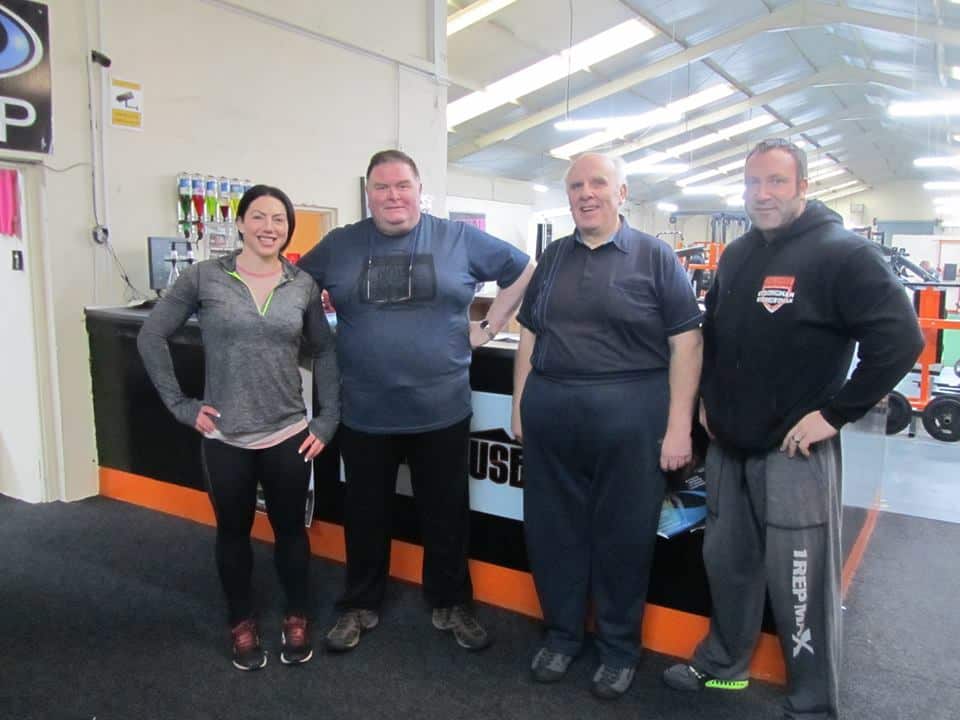 As the new year commenced, our MD Osmond Gurgan and his cousin, Harold Beck set themselves a personal challenge to lose weight and raise money for local charity, Southern Area Hospice.
Southern Area Hospice is well recognised for the invaluable care and support their team members provide to patients in the region suffering from life limiting illnesses. Harold and Osmond have pledged to do what they can to fundraise for the organisation which cared for Harold's younger brother, and provided support to the wider circle of family and friends during his final days.
The duo have enlisted the help of Stephen Black and his team from Warehouse Gym in Portadown to keep them on the right track over their 20 week challenge.
Osmond is pictured below with Stephen at his pre-challenge weigh-in on 2nd January and we are looking forward to seeing how much he has progressed by the end of the challenge.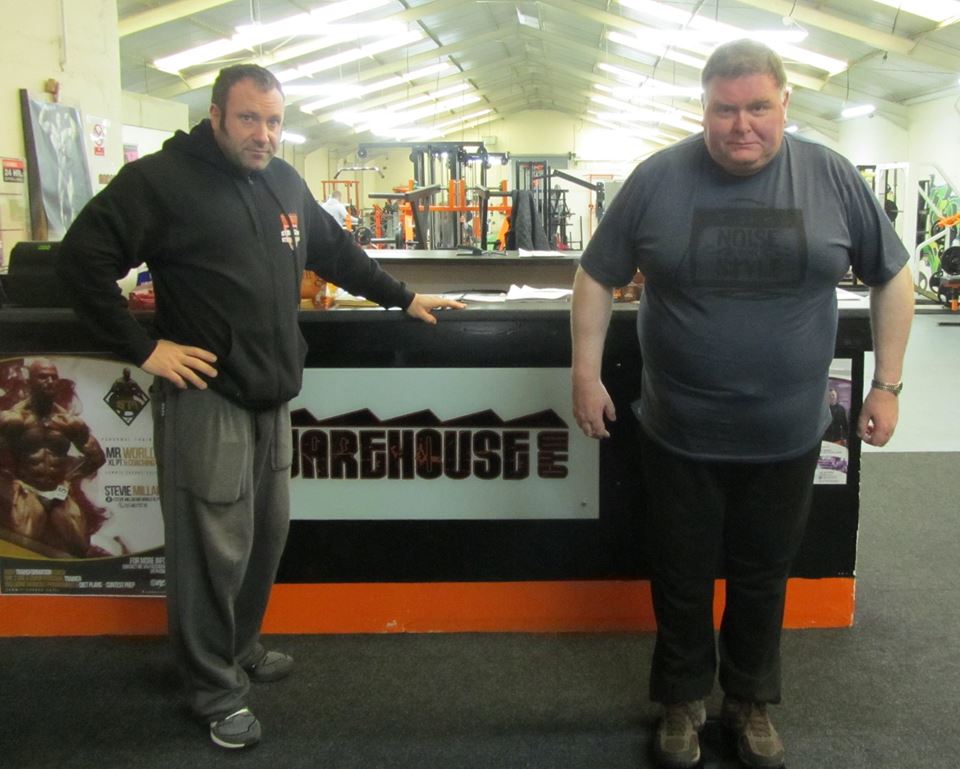 Stephen has designed a fitness programme and diet plan to help both cousins achieve their weight loss goals. Here's a sneak peak of Osmond in action and working hard at his routine!
In the first 2 weeks of training and healthy eating Osmond and Harold were delighted to discover that they'd shed 9 pounds each – a combined total of 18 pounds.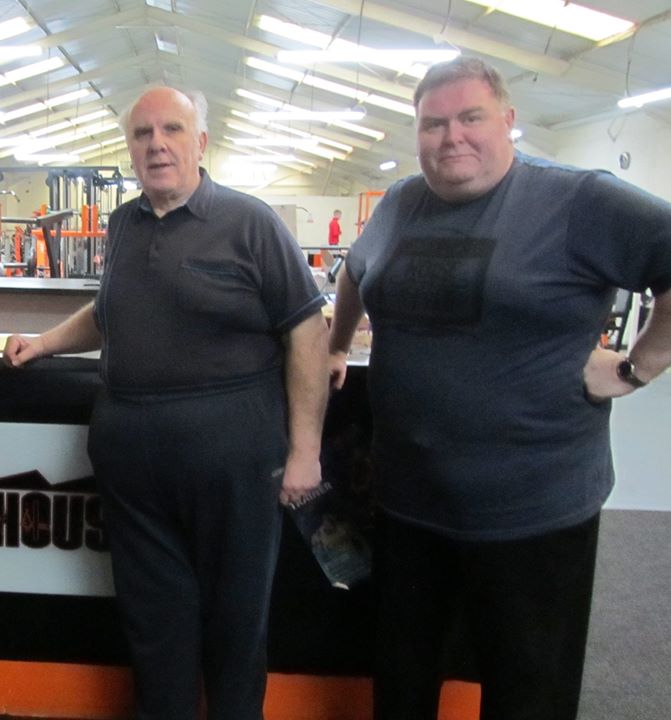 By their 4 week weigh-in they'd lost 2st 1lb between them. Osmond lost 1st 3 lbs and Harold 12lbs. Osmond and Harold are pictured below with their personal trainers Stephen Black (far right) and Lesley Ann Armstrong, who are pleased with the progress the pair have made so far.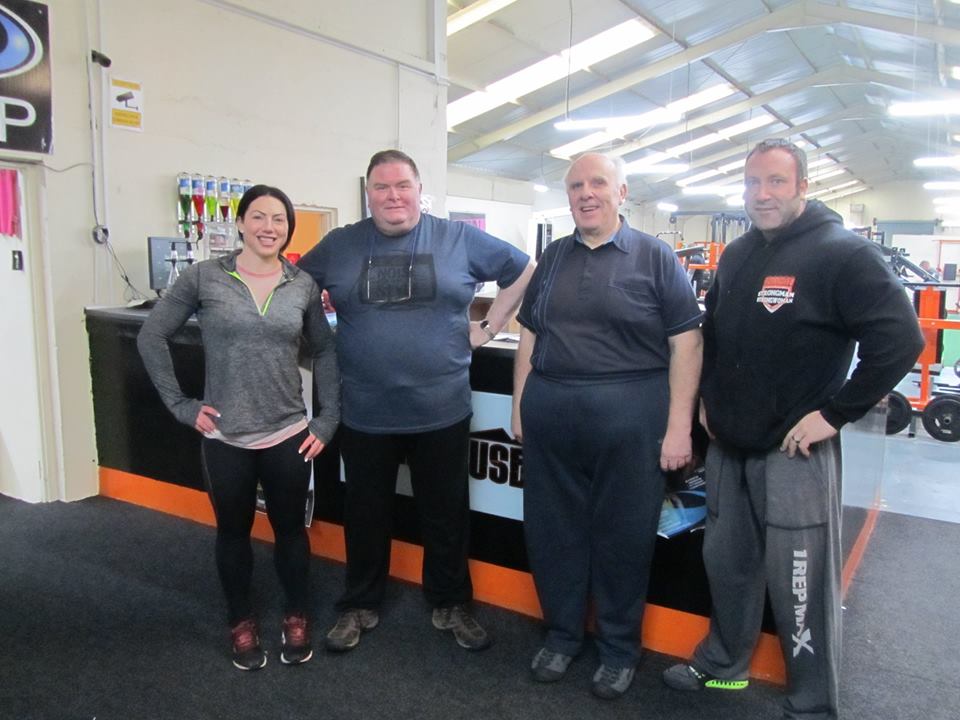 Armagh man, Damian Smyth has since joined the challenge and has set himself a target to lose 4 stone in 16 weeks. Damian is working with Ronan and Conor Clarke from Clarke Fitness Armagh.
You can follow the progress of all 3 men on Southern Area Hospice's event page as they work towards their final weigh-in on 21st May.
Osmond and Harold would be extremely grateful to those who are willing to sponsor them. Donations can be made online via their JustGiving fundraising page.
All of the team at Universal Meat Company would like to wish Osmond all the best with his weight loss challenge, and we are looking forward to updating you on the final results when the challenge draws to a close.