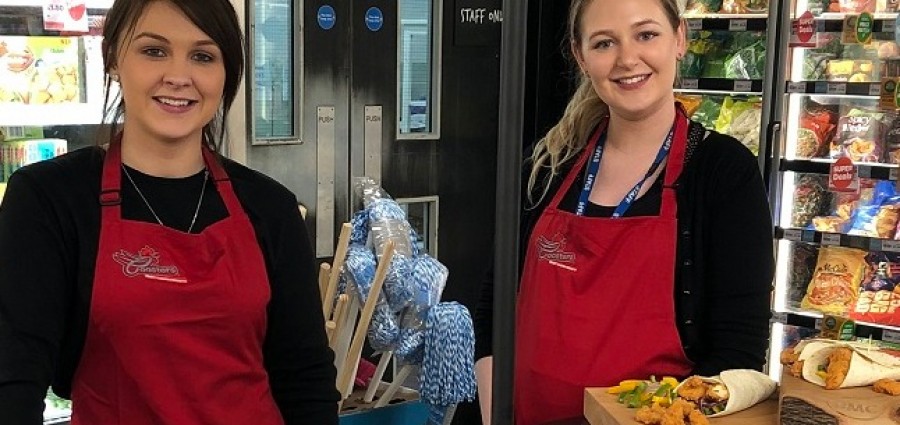 The UMC team have been out and about letting the good folk of Ireland do the taste test on our Coosters premium chicken products which we launched in retail and food outlets last year.
The new range, which includes eight succulent chicken products, present something to tickle the taste buds of every chicken lover's palate. You can have your chicken plain, hot and spicy, in skewers, gougons, strips or bitesize chunks.
Quality Chicken in less than 5 Minutes!
Coosters' chicken products are made from 100% chicken breast meat and coated in a light golden crispy batter. Each product is pre-cooked and frozen so preparation time is kept to a minimum. They can be oven cooked from frozen in 25 minutes or cooked in only 4 minutes in a deep fat fryer. Coosters chicken is ideal for busy people who need a quick and tasty snack or a protein rich dinner packed with flavour. Just heat and eat!
Coosters chicken is less calorific than many other products on the market, and has the added bonus of being a palm oil free product too. You've no reason feel guilty about indulging in a few extra chicken bites!
The Coosters Roadshow – Do the Taste Test!
Stay tuned to our Facebook page, or register for our newsletter via the home page of our Coosters website to be notified when Coosters is coming to a location near you. If you can't wait to try it, check your local grocery stores, food service outlets, butchers, chip shops, cafes and restaurants for the Coosters Rooster on display. You can also get in touch with us for information on your local stockists. The range is available in many locations throughout Ireland.
If you're in the food service industry and would like to try out the Coosters range of products, please get in touch with us on info@coosterschicken.co.uk or call our sales team on +44 (0)28 3885 2772.