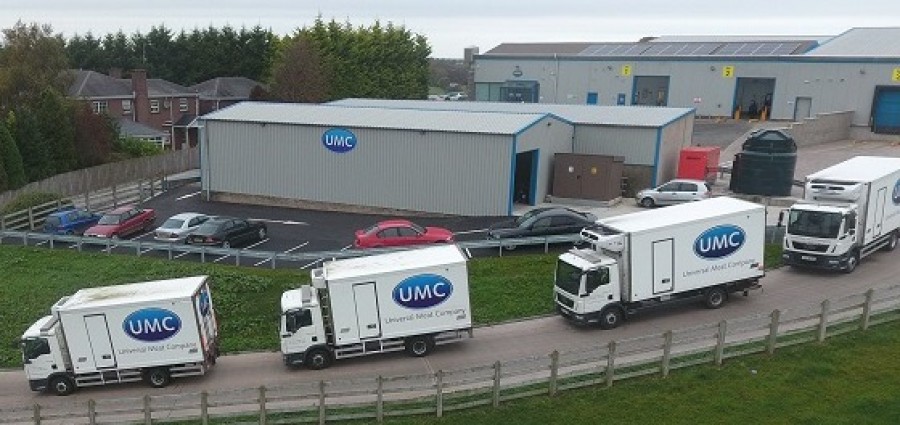 Universal Meat Company sources high quality meat products from both local and continental suppliers, always choosing to support local as our primary source where possible. We distribute to over 600 foodservice outlets, meat wholesalers and retailers in the UK, Ireland, and Europe. To do what we do, we have to maintain very high food quality standards. We operate a BRC accredited meat storage and distribution facility at our headquarters in Annaghmore, near Portadown. But what is BRC and what does it mean to be BRC accredited?
BRC Accreditations
BRC Global Standards is a leading consumer protection organisation used by over 26,000 certified suppliers over 130 countries. The British Retail Consortium (BRC) first introduced their Global Standard for Food Safety in 1998. It's a Global Food Safety Initiative (GFSI) benchmarked standard and certifications are issued through a global network of accredited certification bodies.
The aim of BRC Global Standards' is to guarantee the standardisation of quality, safety and operations and ensure that manufacturers fulfil their legal obligations and provide protection for the end consumer. BRC Global Standards are often a fundamental requirement of leading retailers, manufacturers and food service organisations. The standards are also applied to agents and brokers who buy, sell or facilitate the trade of products, and storage and distribution companies who form essential links between the manufacturers and end users. Standards must be maintained throughout the supply chain.
BRC Storage & Distribution Certification
BRC highlights that their objective is "to ensure that product integrity during storage and distribution are maintained, and that customer confidence is upheld through audit and certification."
Universal Meat Company is a BRC certified Storage and Distribution company. This means that we adhere to best practice guidelines outlined by the awarding body and can demonstrate our commitment to continuous improvement through a well-designed, risk-based product safety management system. Monitoring and reviewing standards is integral to make ongoing improvements. To achieve the standard required to be BRC approved, eight core areas of our business are assessed:
Senior management commitment and continuous improvement
Hazard and risk analysis
Quality management system
Site and building standards
Vehicle operating standards
Facility management
Good operating practices
Personnel
Wholesaling, and services including contract parking, product inspection, and waste recovery and recycling are also included to acknowledge the various services provided by logistics companies.
What does it Mean to be BRC AA Accredited?
Companies are required to undergo a number of audits to assess their performance prior to being awarded a BRC accreditation, or to retain or improve their level of BRC certification. This process includes undergoing a number of announced and unannounced BRC audits which detail and quantify any non-conformances. A non-conformance is categorised into one of three levels – minor, major or critical, depending on the nature and severity of the issue.
UMC is an AA approved storage and distribution facility – the only level higher that this is AA+ and we will continue to work towards this.
Lorraine Hatton, Quality Manager at UMC said:
"Our suppliers carry out rigorous quality testing on all our products from across our supply chain on a regular basis. In order to achieve and maintain our BRC AA accreditation, regular audits are carried out of our premises to ensure it is up to relevant standards – which enables UMC to offer the customer the highest quality products. There is always room for improvement, and we will continue to strive to improve our standards but overall we are delighted that the hard work of the whole team has been recognised with a BRC AA grade certification."